Working from home is a common occurance nowdays. After all, there is something appealing about the potential of never having to get out of your pajamas to go to work. But, there is a trend that has people rising out of bed, getting dressed and rushing to their backyards to tackle their daily work load. Yes, their backyards.
Global shedquarters, corporate shedquarters, world shedquarters...call it whatever you like. Whether you need an office, an art studio, a think tank or a writing area, modified sheds to function as an office are quickly becoming all the rage.
Private and space-efficient these shedquarters can be cozy, stylish, modern, homely or just about anything you want them to be. Anyone who works from home knows there are countless distractions and/or opportunities to do other things- dishes, laundry, some tv, maybe some Xbox. Though it might extend your commute by a minute or so, having a workspace with little distractions and interuptions is certainly something your boss would not disagree with.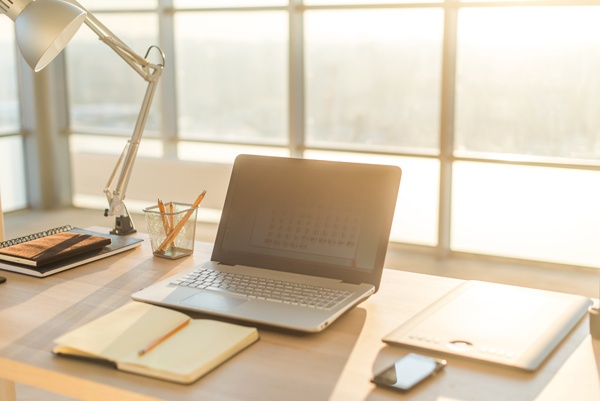 Office sheds can be repurposed from an existing structure or designed from the ground up. Backyard structures or sheds are a cost effective way of adding additional space to your home without going through a complete remodel. By turning these structures into unique extensions of their own property, homeowners are turning sheds into their office or workplace of their dreams. Not only can a shedquarters be an innovative addition to your home but can be a place to retreat from the madness of your household if need be.
If you're thinking about a shedquarters, here are a couple of ideas and tips to get you started.
If you already have a shed:
1. Electricity: Very important if you're going to be using this as an office or want to power any type of technology device. Make a list of all the devices, appliances and amenities you will need while working in your shedquarters. Internet, computers, air conditioning, heat and coffee makers are things you will need to consider.
2. Clean it out: Chances are if you have a shed already, then you're probably using it for storage and not as an extension of your house. That means you better call the cleaning crew. Grass clippings, insects, dirt, mud whatever is in there, it has to go.
3. Lights: Whether this be from the electricity you installed or the natural light from the sun, you can't work in the dark. You may need to consider which way your shed is facing to take advantage of the best natural light. Install a sky light, or cut a window out to cut down on that electricity bill.
4. Flooring: It's doubtful your shed is sitting right on the grass, atleast it shouldn't be. To spice up the office consider laying a floor over that plywood base. Tile, carpet, rugs or mats, whichever fits your mood and budget. Bamboo flooring is all the rage these days - it's durable, resistant and looks good in any environment.
5. HVAC: Depending on where you live this might be an essential piece not to overlook. Warmer climates you won't need heat but you might need some air conditioning especially if you're running computer equipment. However, if you live in colder climates then you're going to need some heat for those cold winter days. Unless you don't plan on leaving your house which would defeat the purpose of a shedquarters.
If You Don't Have a Shed
If you don't already have a shed, never fear! You can buy a pre-built shed from Rick's Sheds or have them build a custom one from your blueprints.
1. Pre fabricated or custom shed
You'll need to decide whether you want a shed that's already built or one that's custom built for you. Luckily Rick's Sheds has numerous structures already built to choose from. If you decide on a custom built shed you just need to take your idea or blueprint to Rick's and they can help you out. Even if you just have your design sketched out on a napkin, they can help you decide how big, what shape or what material.
2. The Foundation
One of the most important components to maintaining the longevity of your shed will be the foundation. Whether stone base or concrete the foundation makes sure your shed is not sitting on the ground soaking up moisture. By placing a shed on a foundation you'll allow air flow under the shed, thus contibuting to the longevity of the structure.
3. Permits
Since every township or municipality has their own rules on building and structures you'll want to consult with an expert as far what you can and can't do.

The Fun Part: Decorating and Accessorizing
1. Theme
Your shedquarter is your opportunity to brand your own space and see your vision come to life. If you already have a theme in your backyard then conitnue with it. Whether be a pool house, garden area, or art space your shedquarters can be an extension of your backyard oasis.
2. Add a Porch
Nature inspires. Once you have your shedquarters, go the extra step and add a porch. It will be great for taking tose 15 minute breaks or doing a little reading outsiede with your coffee. Having a porch nearly elevates your shedquarters into a full blown office, complete with break area.
3. Go Green
Sustainable energy, green energy. Going green doesn't mean expensive in your new backyard office. The compact size makes it more than feasible. Add some solar panels, a sunroof and a geothermal heating system and you'll be off the grid.
4. Space Illusions
Using decorating tricks you can make the space look bigger (unless you like a cozy feel). Paint colors have a huge effect on opening a space up by the way it reflects light. Verical lines from the floor to ceiling will draw the eye upward and make the structure look taller. Lastly, don't forget about mirrors and how they reflect the room making it look bigger.