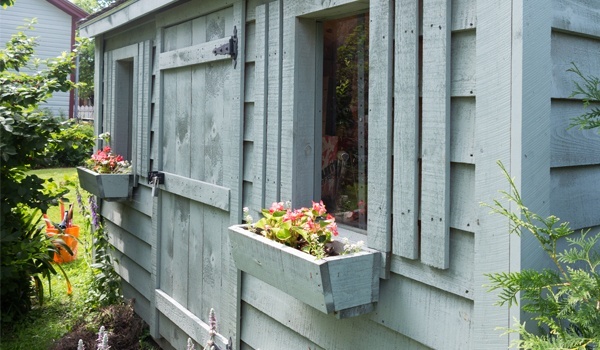 Are you ready to redefine your backyard oasis?
In the hustle and bustle of everyday life, it's important to set aside some time for ourselves — and it's essential to do so in an environment or space that fits your personal style.
For a man and a woman, that space is a lot different.
By now you've probably heard the term "man cave". It's that not-so-secret but off-limit place where men can escape reality for a few hours and enjoy some manliness time with friends or alone. While traditionally this "den of iniquity" was in the basement, an extra room of the house or the garage, this man sanctuary is now moving to the back yard in the form of a "he-shed".